Wear–Cycle is an app and concept that was created after four months of human-centered design research. My process included problem framing research, starting with general research based on sustainable fashion. I conducted ethnographic and secondary research, and then went out in the field to do interviews.

I then synthesized my findings by creating maps and personas. Through this human-centered process, I was able to better understand how the app should function to best service its target audience.





Research
Problem Framing Research

I created a research wall and used affinity diagrams to process my early findings.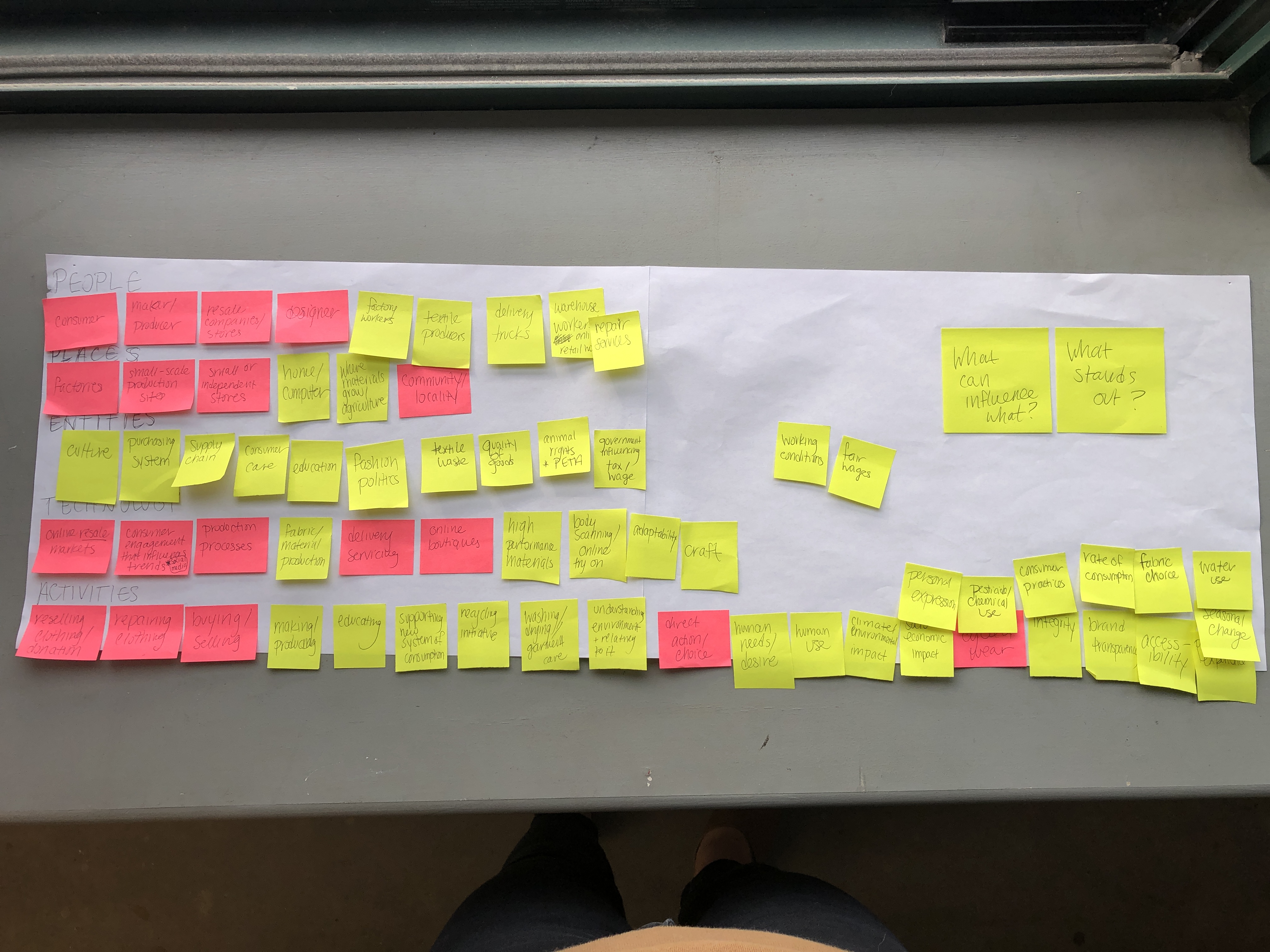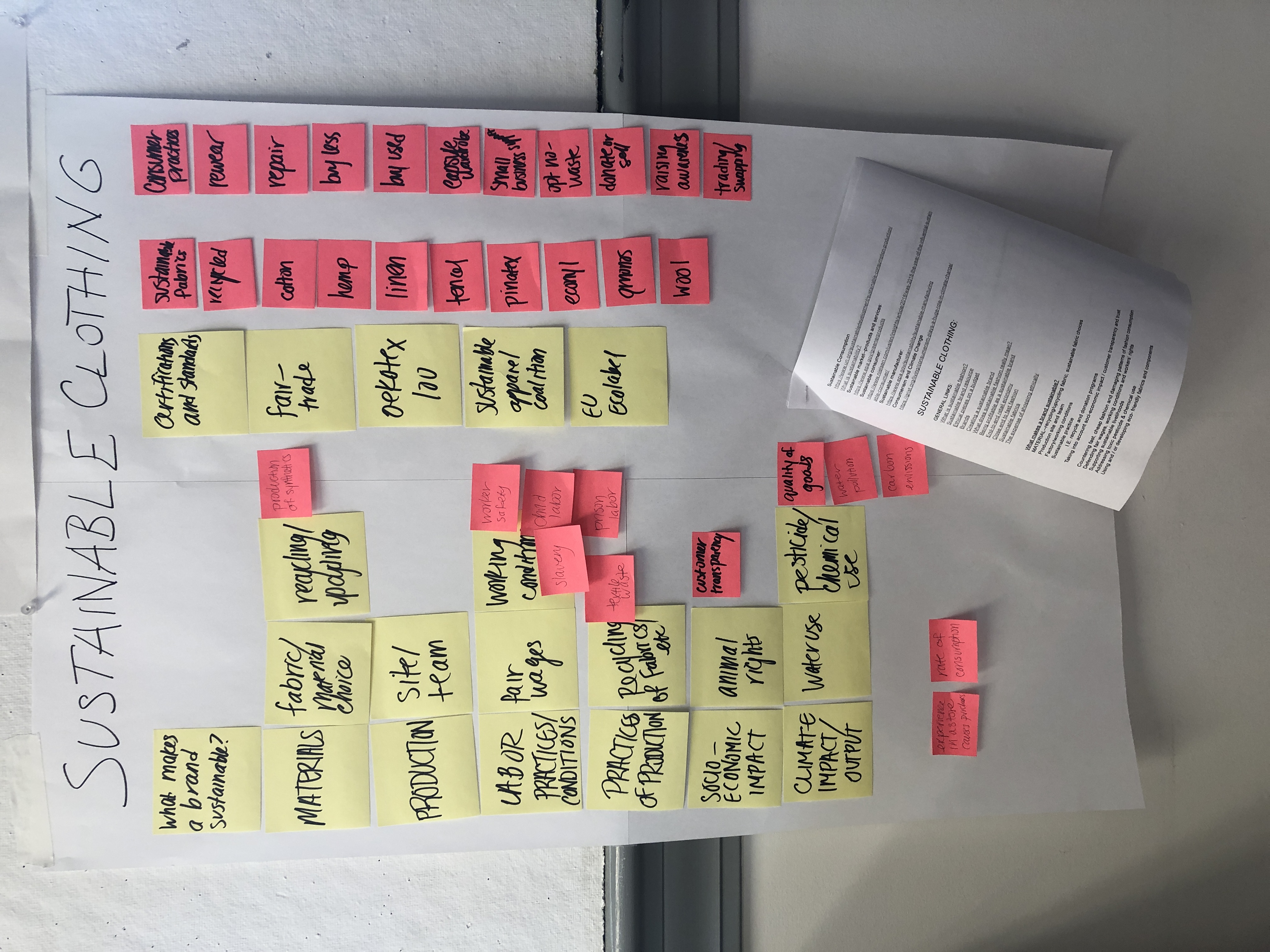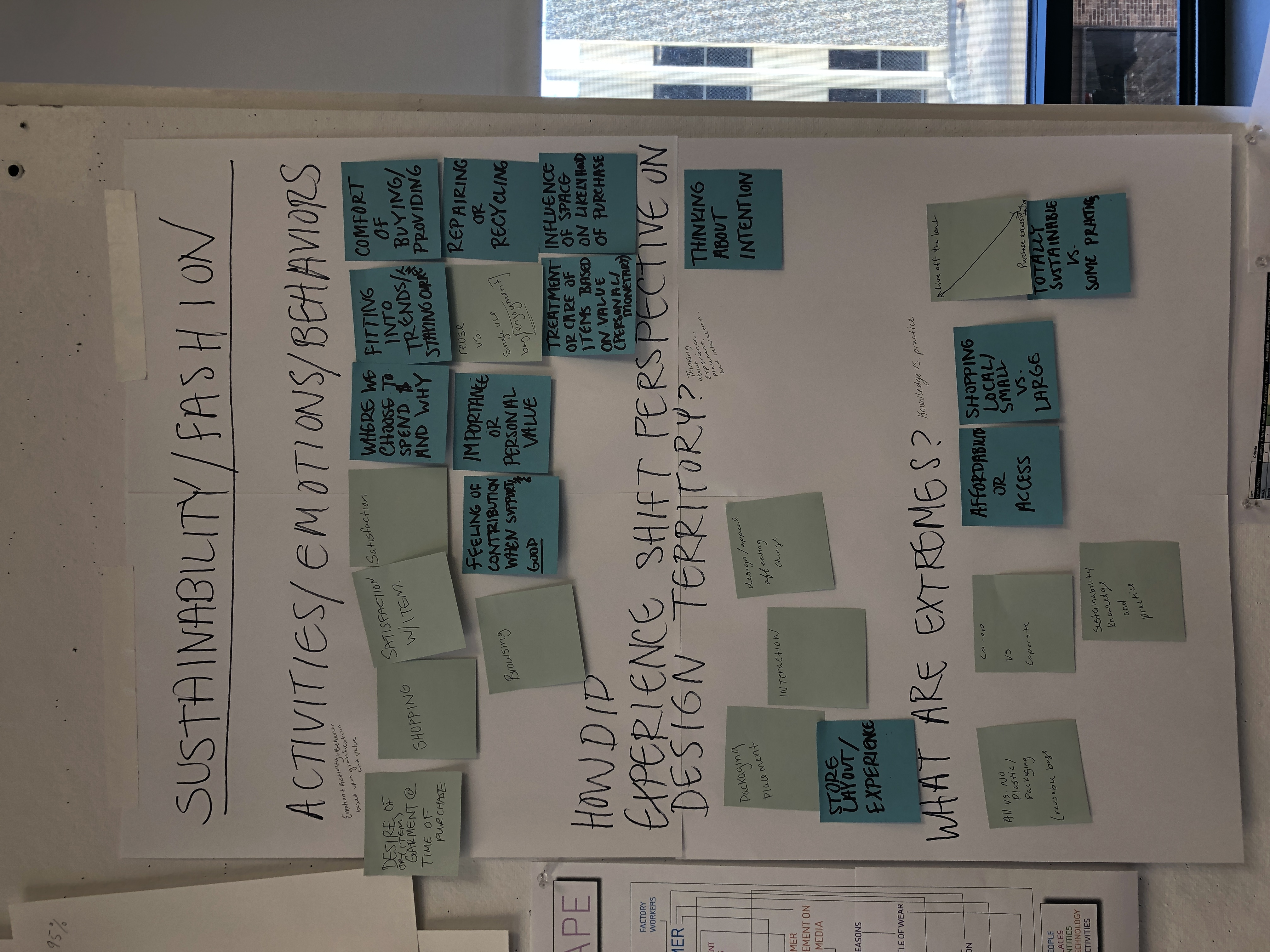 Landscape Map

This landscape map helped to process my findings from secondary research. It explores the many facets of sustainable fashion and creates connections between them. It is not meant to be a quick read, but rather to explain that the landscape of sustainable fashion is complicated and complex.

In order to find the connections, the audience must take the time to draw from term to term connecting the lines, reflecting the inherently "slow" nature of the topic.
Generative Research
This was an exercise in synthesizing and understanding research I had done thus far. Typographic details (like hyphenations) were overlooked as this was an internal research exercise simply to process my findings.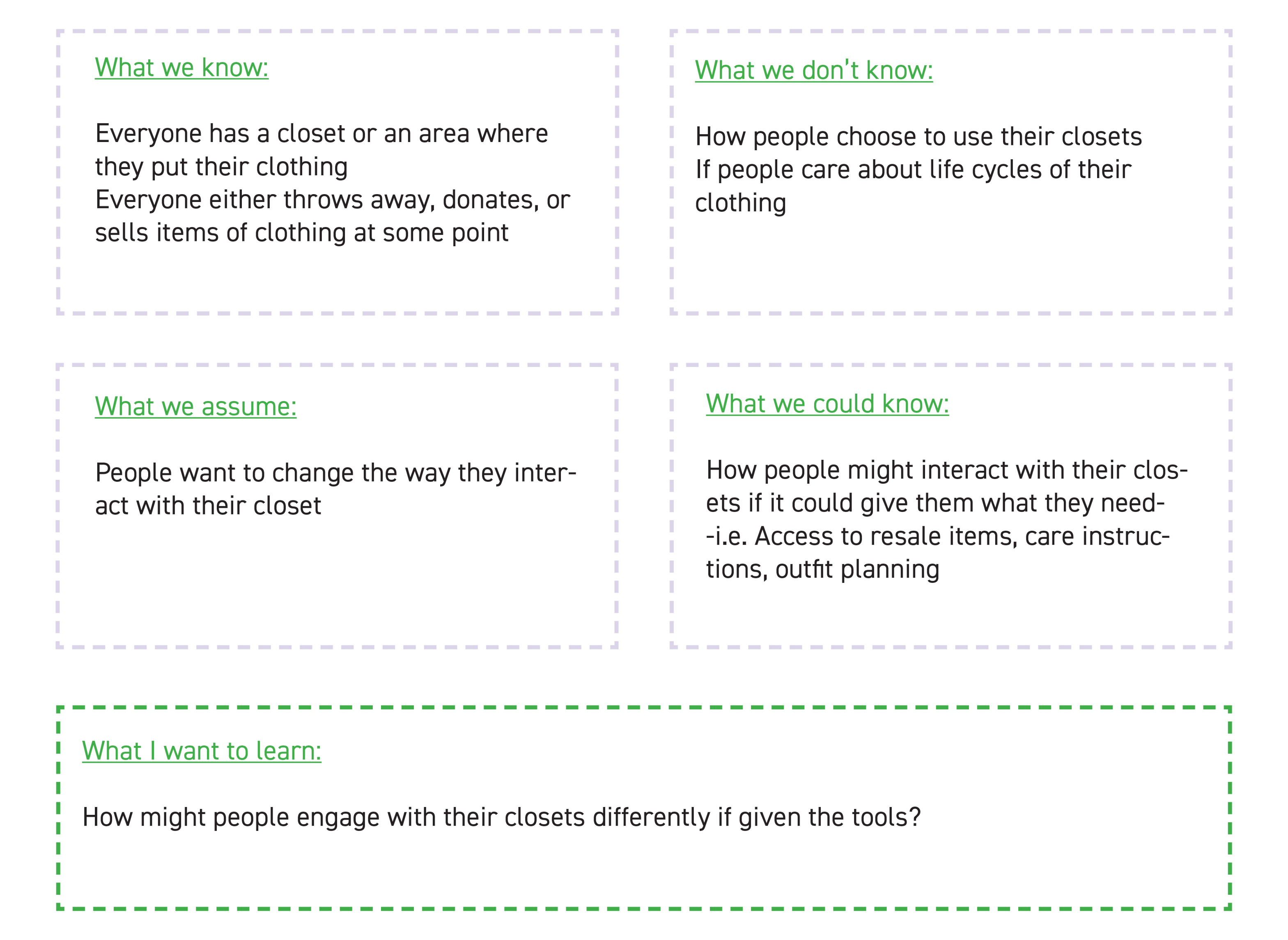 Empathy Map

This is an example of one of the five maps I made derived from field interviews.



Personas
These three personas were developed based on the extremes from my empathy maps. The extremes in my audience were 1. a sustainable consumer, 2. a sustainable-curious consumer and 3. someone who does not consume sustainably and is not interested in doing so.
Experience Mapping
The first version of my experience map broke down details like action, timeline, touch-points, context, emotion, thought, duration, intensity, interactions, triggers, and breadth. In order to distill the information for a quicker read, I made the map visual (seen below first version).
Outcome
The App
My research showed me that my target audience (the sustainable consumer) needed easy access to buying, selling, repairing, and styling items in order to be as sustainable as possible. This app solves that problem with two main functions: Wear Market and Wear Cycle (seen in the screens below and separated by white and brown colors).

Wear Market connects users to sellers of specific items and allows users to keep a wishlist of desired garments. Wear Cycle tracks what is in the users closet and offers tools to help the user with garment care, garment styling, garment repair, and garment donation.